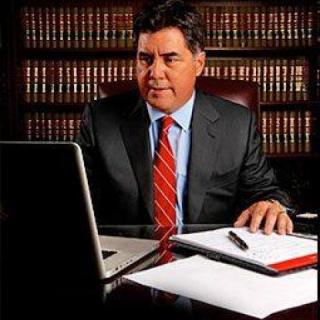 Jerry Trevino
Attorney in Corpus Christi, TX with 28 years experience

When you come see me, you're going to get the best service in South Texas. I will make sure of that.
About Jerry J Trevino
Jerry J. Treviño has been described as a Trial Lawyer who believes in and fights for the underdog, whether that is someone victimized by a civil personal injury case or a client accused of a crime. Jerry J. Treviño seeks fairness, justice and truth, and will listen to all those he serves. He seeks to right any injustice. He lives in Corpus Christi with his family, and holds a Masters in Business Administration.
Practice Areas
Criminal Law
Personal Injury Law (Workers Compensation, Nursing Home Abuse, Car Accidents, Wrongful Death, Slips and Falls)
Education
JD 1992
Masters in Business Administration
Contact Jerry Trevino
South Texas Law Offices of Jerry J Trevino
3801 S. Padre Island Drive
Suite A
Corpus Christi, TX 78415 get directions